We are pleased to inform our Dear Customers that from Monday 10 May 2021 we will be open again, with service exclusively outside as required by the regulations currently in force.
Hoping that the weather is mild, WE ARE WAITING FOR YOU !!!
The takeaway service also remains active.
You can consult our takeaway menu by clicking
HERE
(for any need, you can also consult the Allergen Registry by clicking
HERE
) and order at the landline number 0464 591621, or at the mobile number 329 7246821 (also via WhatsApp)
, respecting the following times:
LUNCH - before 11:00
DINNER - before 18:00
The pick-up time will be agreed by telephone.
All the Staff thanks you in advance for the courtesy, patience and collaboration you will lend in this difficult moment.



RISTORANTE - BAR RUSTICHEL
DI MORA DEBORA

C.F. MRODBR75B47H717V
P.IVA 02400530222

Via Pepe, 5 - Loc. Bezzecca
38067 Ledro (TN)

Tel./Fax 0464 591621
Email: info@risotteriarustichel.it
PEC: deborahmora@legalmail.it

BOOKING IS KINDLY RECOMMENDED
CLOSED ON THURSDAY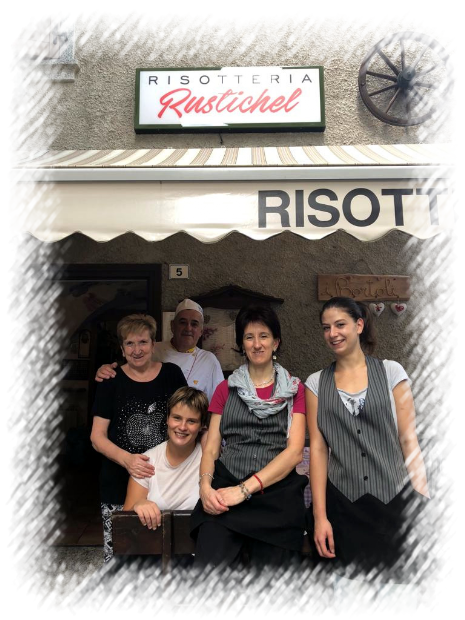 HOW TO REACH US

Motorway A22 exit Rovereto Sud/Lago di Garda Nord
↓
SS240 in Riva del Garda direction
↓
continue for Valle di Ledro until to Bezzecca.


Motorway A4 exit Brescia Est
↓
follow the indications for Madonna di Campiglio/Val Sabbia
↓
in Storo continue for Valle di Ledro until to Bezzecca.